When you are invited to afternoon tea, this conjures many thoughts and memories. From tea parties and baking with Grannie to decedent fine bone china and the excitement of creating new memories and experiences in, the moment.
I arrived at a stunning drive which would have lent itself perfectly, to a journey by open-top horse and carriage. The trees and foliage in the sunshine are very much reminiscent of the fairy tales we share growing up. As you come around the corner and see the house it again creates a curiosity of white walls and stunning lawns with shrubbery and a relaxed feel.
Elsick House is a fairy tale that would be just as at home, with wellington boots, on the doorstep and a box of cartages on the hall table. It would also be equally at home with confetti on the doorstep and a beautiful A-line princess styled wedding dress.
The beauty of the house is it has had additions made historically from the original building which creates nooks in the upstairs giving a unique charm it also has a good flow through in the reception rooms.
When I found out Hudsons were doing the catering I was curious to see what would be on offer. A veritable feast for the eyes was present. From sweet to savoury, a balance of perfection in every mouthful was present. Although I didn't have the time to taste everything there were some things that particularly need an individual mention. A cheesecake mouse with a glazed top that told you before you tasted it how perfect the sensation would be of taste texture and all round, deliciousness. As a dessert it was perfection. Speaking of memories made the scones were an experience that was emotionally transporting me back to my Grandmothers kitchen table where we would bake, and chat and she would at times gently chastise me for adding to many ingredients. The scones made me think not only of this but tasted very much the way I remember the scones, Grannie and I made, used to taste.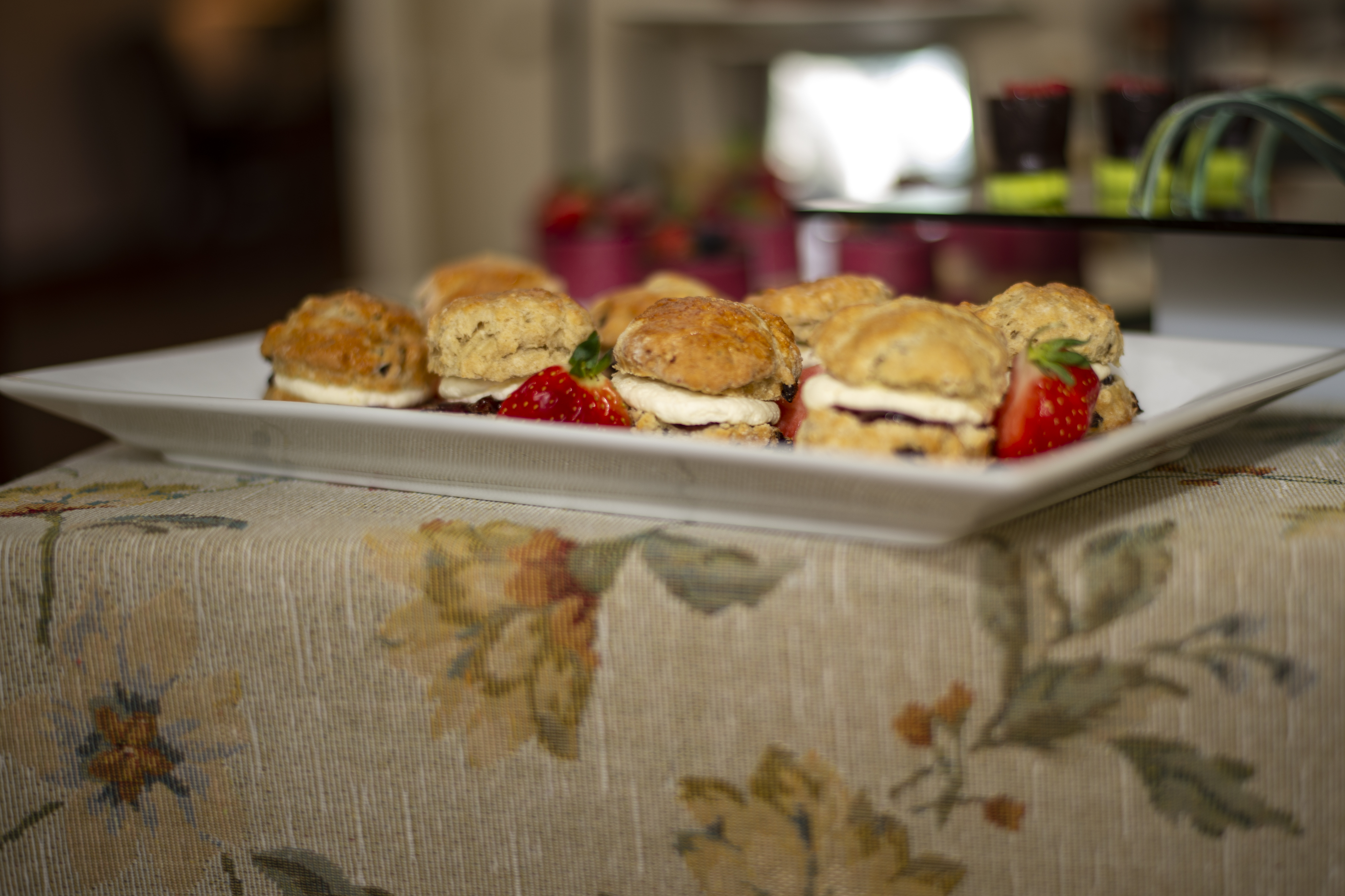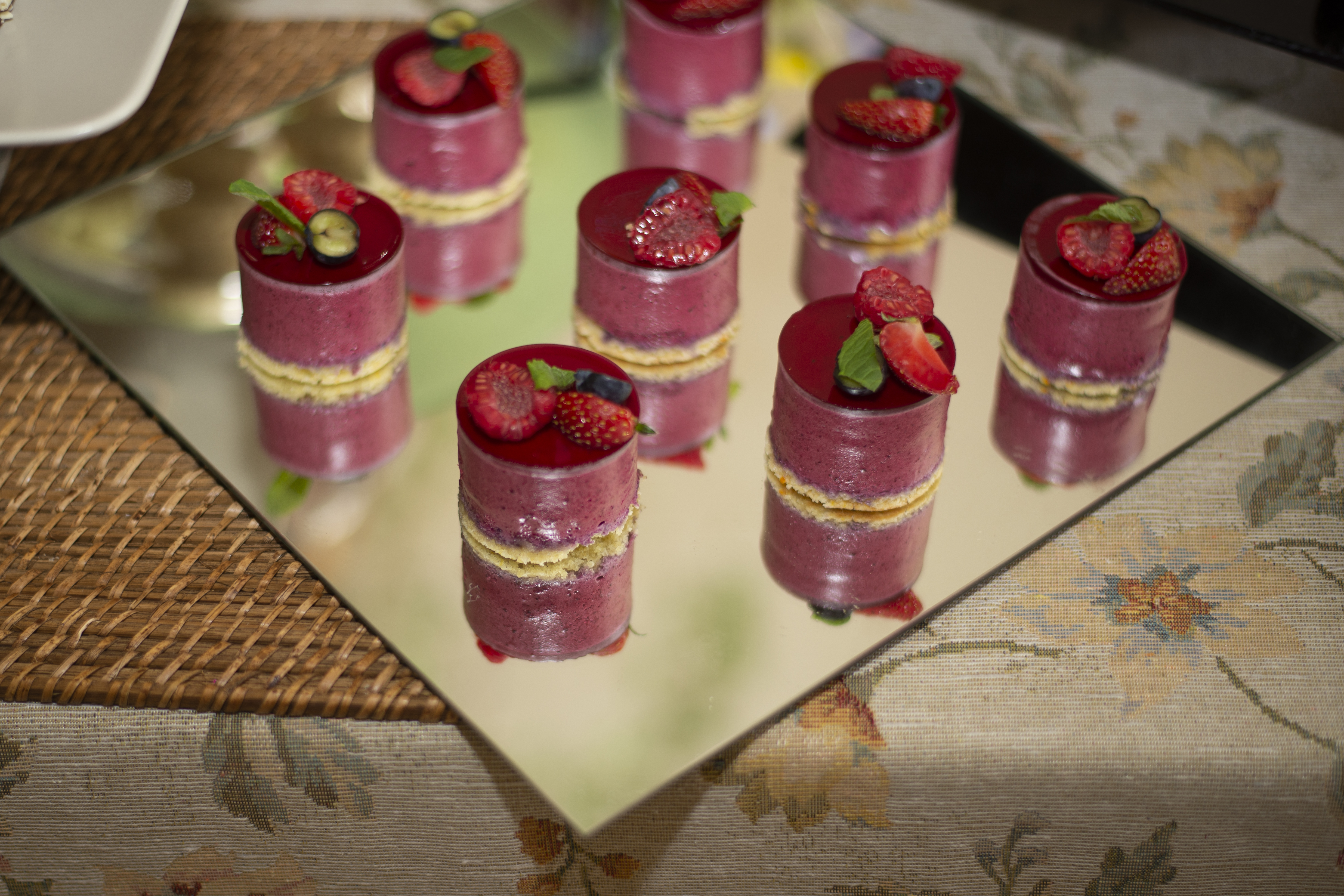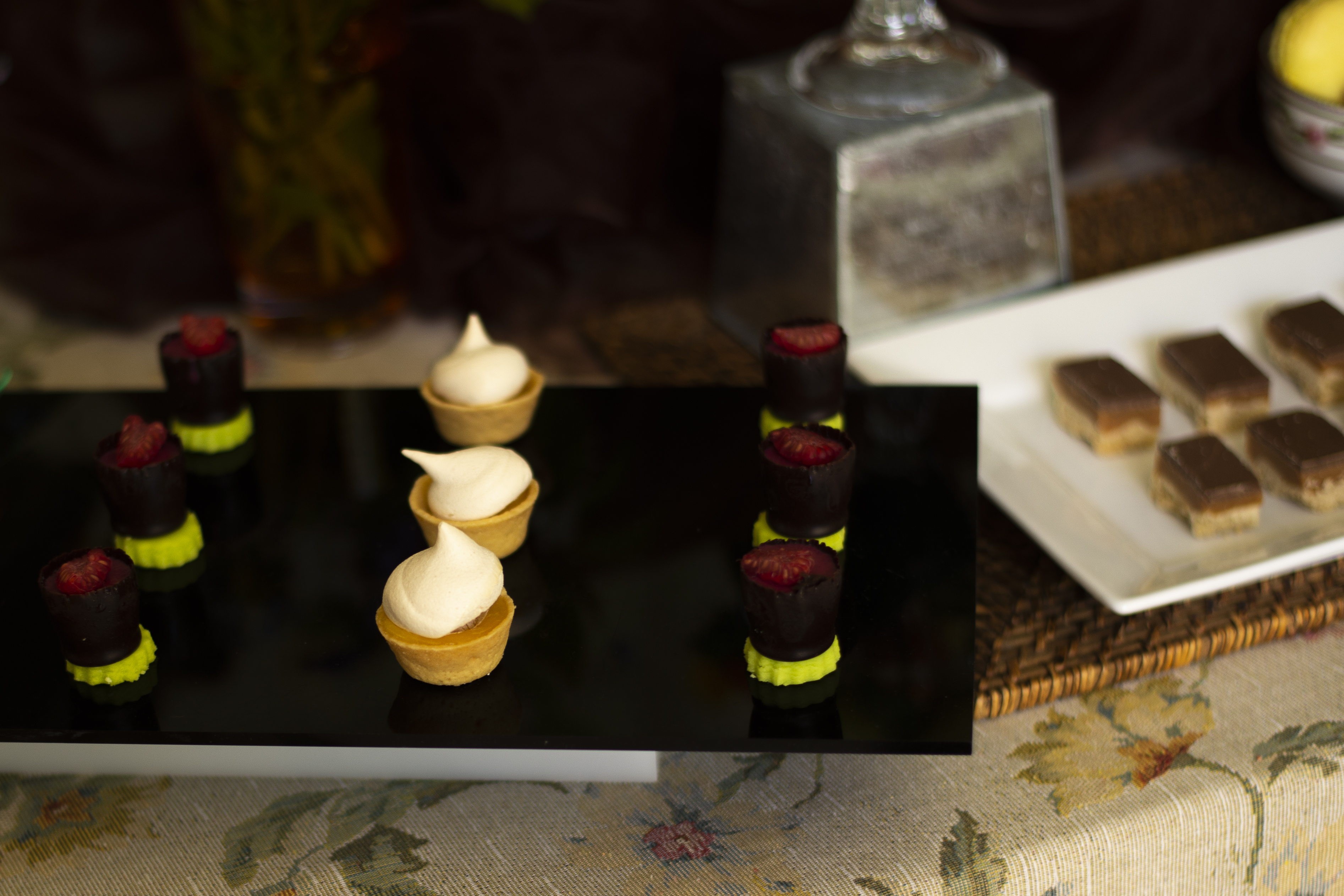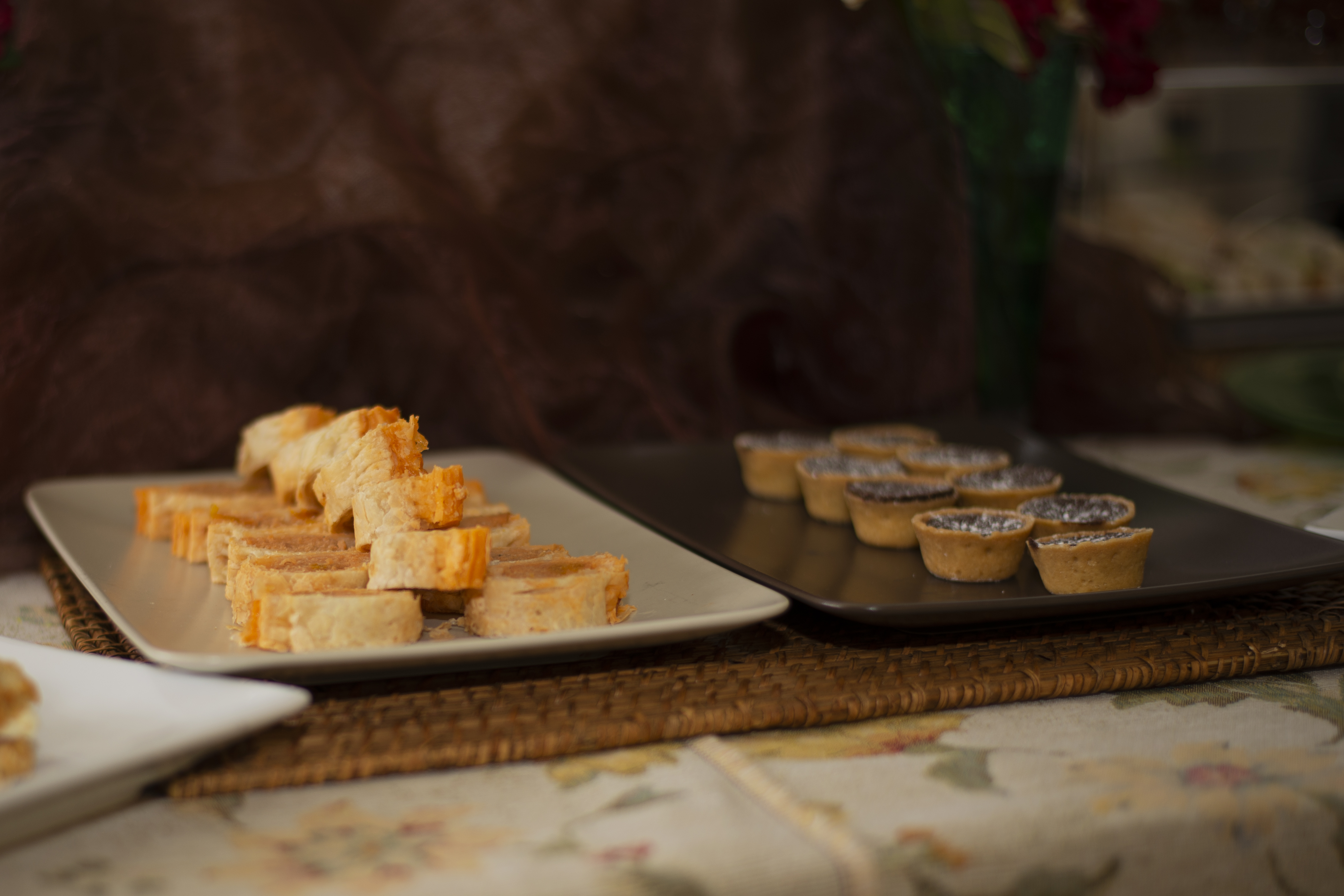 The bedrooms all have family names and are beautifully Set out, not only in terms of décor and charm but with natural light. A view of the grounds in every room and towels that can be any animal your heart desires.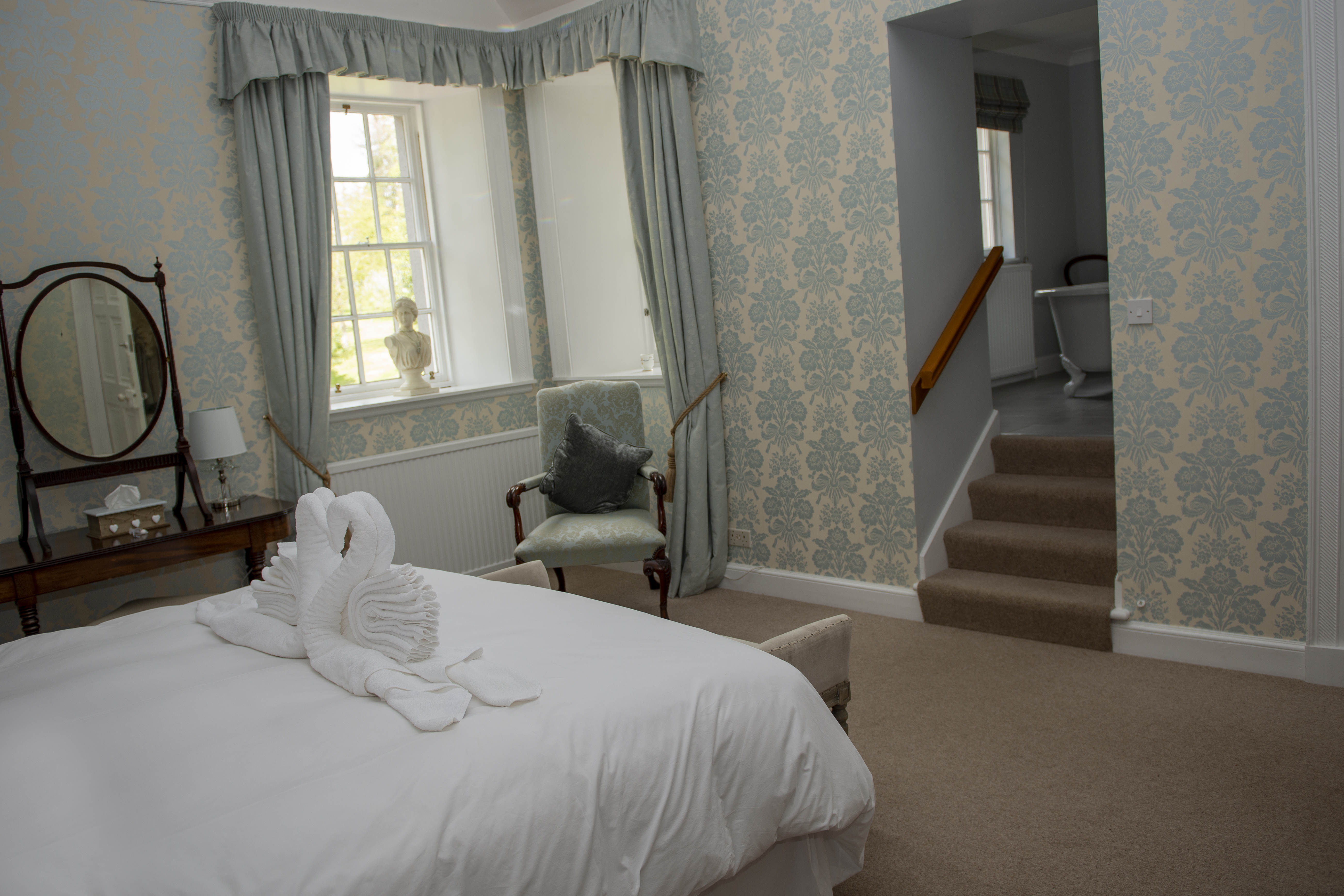 Every experience within Elsick house is fantastic very much a home from home. The grounds have a friendly charm and a walled garden. When you leave the house to the rear you come to a lawn with topiary shrubs and a circular styled rotating cabin which is often found to be serving as a bar for summer events and weddings. If you go through the gate into the walled garden to your right, you will find the marque. Excellently appointed and draped, with a solid floor that could withstand the most challenging Orcadian strip the willow or Eightsome reel. It not only gives couples a blank canvas for their own colour scheme but will allow for a clan gathering of 180 – 200 people.
Nothing is ever too much trouble and any small request will, where possible be accommodated.
Please do go to Elsick house for a tour its 5 minutes from the main Portlethen to Stonehaven road. The house is well sign posted and any satnav will deliver you to the door.